Welcome to the MMSTC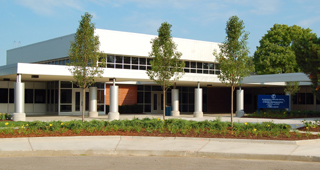 The mission of the Macomb Mathematics Science Technology Center, in partnership with families and communities, is to create the best innovative environment which fosters excellence and vision in teaching, learning, and discovering the relationships of mathematics, science, technology, and society.
Office Telephone: (586) 698-4394
Attendance Line: (586) 698-4395
MMSTC SPIRIT WEAR (link takes you to online store)
Portion of proceeds benefit MMSTC students/programming.
Butcher Educational Center Parent Teacher Organization
BEC-PTO Website (click link to go to website)
News:
| | |
| --- | --- |
| For students attending WCS high schools: | Select home high school as school |
| For students NOT attending WCS high schools: | Select MMSTC as school |
Announcements:
JOIN the Kroger Rewards Program to help your kids pay for some of the extra activities we do here at MMSTC. Open the enrollment instructions document. Our school ID number is 82800. Thank you so much for helping out! Budgets are slim!
MMMSTC Program SPONSORS:
| | |
| --- | --- |
| MMSTC Ecology Team: | MMSTC Special Programs (SSEP & Tech Lab): |
_____________________________________________________________________________________________
In compliance with Title VI of the Civil Rights Act of 1964, Title IX of the Education Amendments of 1972, Section 504 of the Rehabilitation Act of 1973, the Age Discrimination Act of 1975, the Americans with Disability Act of 1990, the Elliott-Larsen Civil Rights Act of 1977, and the Genetic Information Nondiscrimination Act of 2008, it is the policy of the Warren Consolidated Schools that no person shall, on the basis of race, color, national origin, sex, (including sexual orientation or transgender identity), disability, age, religion, height, weight, marital or family status, military status, ancestry, genetic information, or any other legally protected category, (collectively, "Protected Classes") be excluded from participation in, be denied the benefits of, or be subjected to, discrimination during any program, activity, service or in employment. Inquiries should be addressed to the Chief Human Resources Officer, 31300 Anita, Warren, Michigan 48093, (586) 825-2400, ext. 63110.
_____________________________________________________________________________________________